Online Banking
Online Banking
At Fidelity Bank, we're here to make banking work for your lifestyle. Offering free, easy, and convenient online banking tools, Fidelity Bank is proud to offer secure access to your accounts 24/7 from anywhere with web access.
Online Banking Features
Transfer money
Request stop payments
Export transaction history to financial software or spreadsheets
View check images
Sign up to receive Text and/or Email Alerts to your phone or mobile device to get notified when a transaction goes through your account
Add great digital tools and convenient services to your Fidelity Bank accounts such as: Web Bill Pay, Fidelity Mobile Banking App and Mobile Deposit
Online Banking Tutorial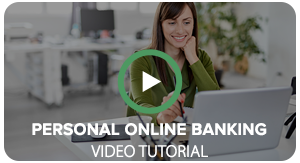 Online Banking Services
The ease of Web Bill Pay is available for both personal and business Fidelity Bank accounts and offers the fastest, easiest and most convenient way to pay your bills. You can set up your Web Bill Pay so you can make individual payments or recurring payments on pre-scheduled dates. Of course, you can access Web Bill Pay anytime.
Web Bill Pay is also a safe and easy way to keep track of your finances; less paper means less room for error. Plus, with state-of-the-art fraud detection technology, Web Bill Pay from Fidelity Bank provides you peace of mind knowing your personal information will remain secure.
With Fidelity Bank EZ Statements you'll receive paper-free, monthly, automatic email notifications when your statement is available for viewing online. Your electronic statement has all the same information as your paper statements, and they can be accessed, saved and printed anytime you like.
Gain simple but powerful anytime account management from your smartphone or mobile device with Fidelity Mobile Banking App. Our Free Mobile Banking App puts Fidelity Bank in your pocket.
Securely access your accounts no matter where you are 24 hours a day, 7 days a week. Smartphone users can access their banking information, transfer funds between various Fidelity Bank accounts, make loan payments, pay bills, view and modify pending payments and more.
Alerts in Fidelity Bank's Online and Mobile Banking allow you to stay on top of your finances wherever you go. 
Choose from dozens of real-time notifications to monitor account activity
Set up new "Do Not Disturb" delivery options
Send alerts to multiple text numbers or email addresses
View expanded alert history
And much more!
Already have Alerts set up? Great! Simply log into Online Banking to manage your alerts.
Resource Center
Fidelity Bank offers a variety of convenient resources and tools. Educational articles, Frequently Asked Questions, Instructional Videos and more are at your fingertips.