Fidelity D&D Charitable Foundation
Fidelity D&D Charitable Foundation
As a true community bank since 1902, Fidelity Bank believes passionately in supporting the causes that make our communities better places to live, work, and play. The mission of the Fidelity D&D Charitable Foundation is to invest in these communities by creating a catalyst for heightened awareness of community needs.
Fidelity Bank and its Bankers are proud to give time, talent, and treasure in support of projects, programs, and organizations that positively affect change. The Fidelity D&D Charitable Foundation will continue to build a legacy of sustainability through a strong focus on the community, incorporating the voice of Bankers toward making an impact, conveying a strong reputation of corporate responsibility to the greater good and creating an exceptional experience at all touchpoints.
Please click the "Grant Application" link to the left to begin. Completed applications may be sent via email to human_resources@fddbank.com or mailed to:
Fidelity D&D Charitable Foundation
Att: Human Resources
338 North Washington Ave.
Scranton, PA 18503
Giving Where It Matters Most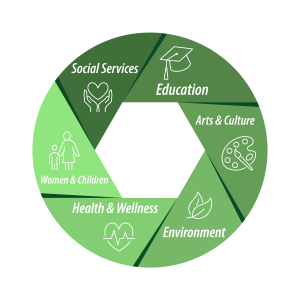 Resource Center
Fidelity Bank offers a variety of convenient resources and tools. Educational articles, Frequently Asked Questions, Instructional Videos and more are at your fingertips.