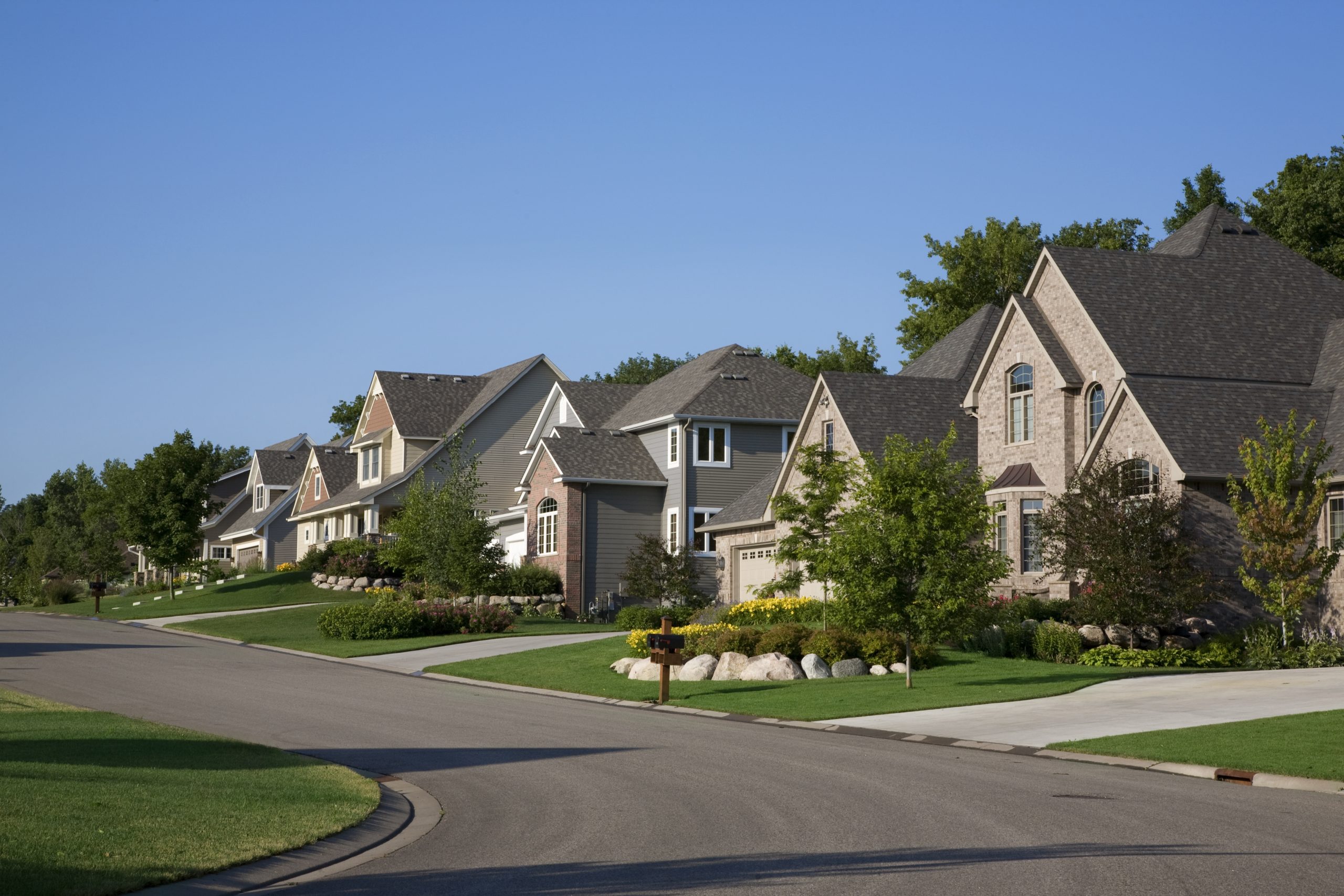 How to make your home's equity work for you
September 12, 2022
As more Americans are practicing social distancing and staying home right now, it may be a good time to make a home improvement list for the future. A Home Equity Loan is one of the most affordable ways to get money when you need it most. In short, a home equity loan allows a borrower to use the equity in his or her home as collateral. It gives you the opportunity to take the money you've invested in your property, and use it for other things.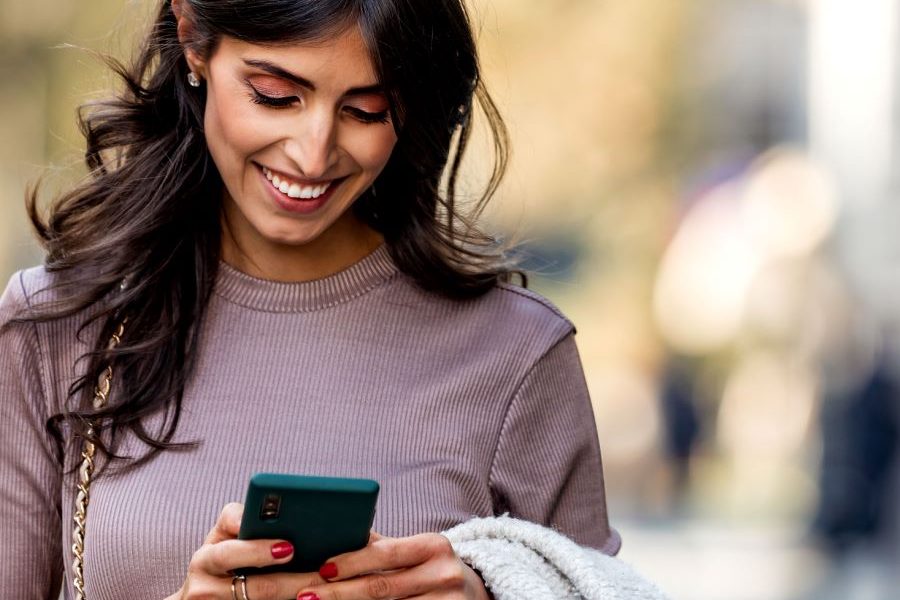 Cyber Security Tips for this Holiday Season
November 15, 2022
The holiday seasons is almost upon us but that doesn't mean everyone is in the festive mood. Cyber criminals don't slow down. Here are a few tips to keep in mind while shopping for the holiday.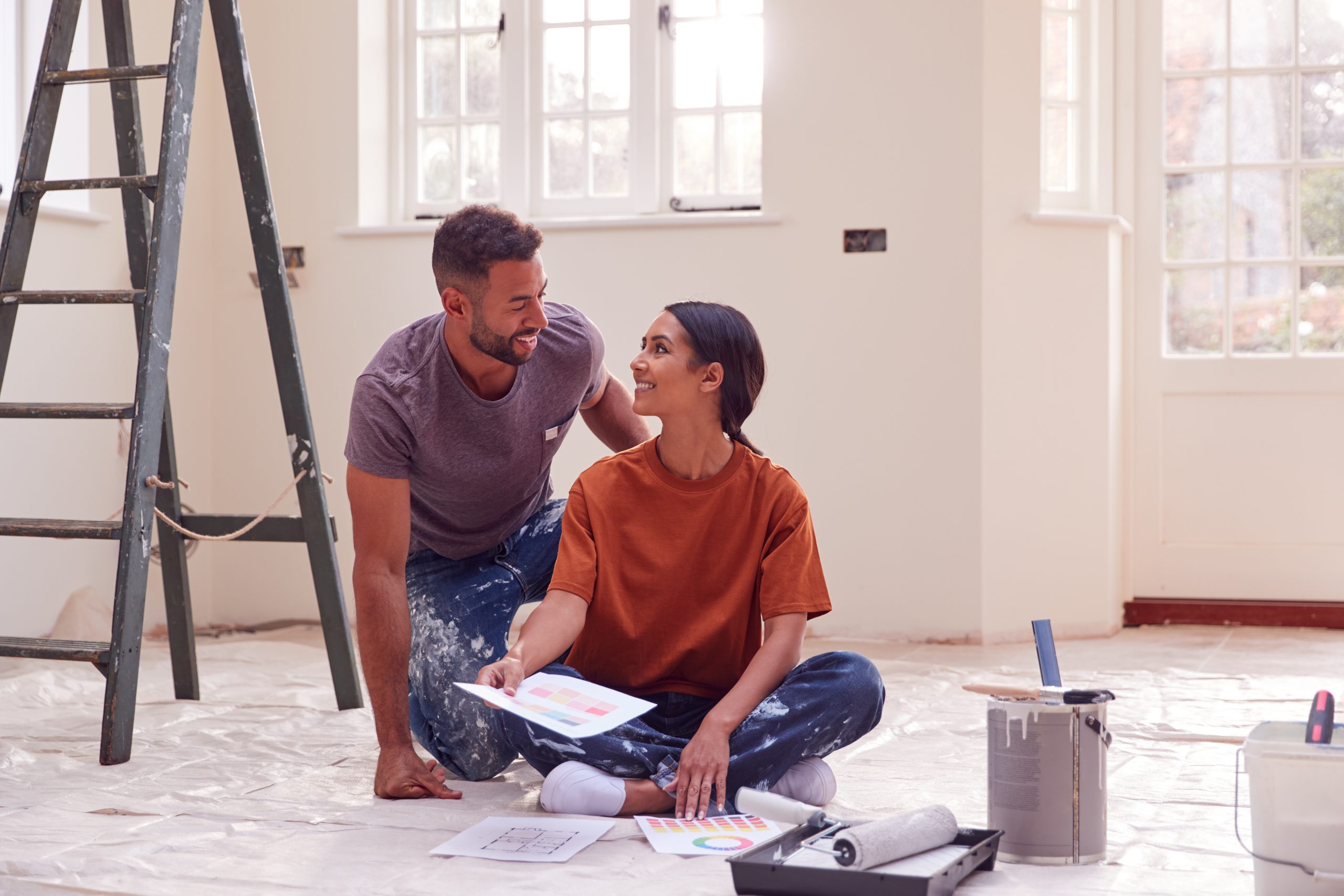 Home Improvement
September 26, 2022
Spring is the perfect time to tackle your home renovation to-do list, but it can be a challenge to figure out which projects will yield the greatest return on your investment. If you're thinking of refinancing your home to pay for these projects, there is a lot to consider.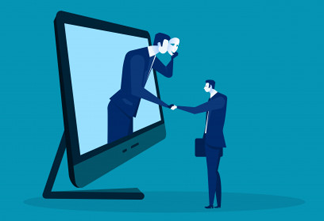 7 strategies to help prevent business fraud
September 4, 2022
With an emphasis on online sales, curbside and delivery services, and remote work environments, businesses have adapted to comply with health and safety regulations. This shift has created a golden opportunity for scam artists and criminals specializing in business fraud.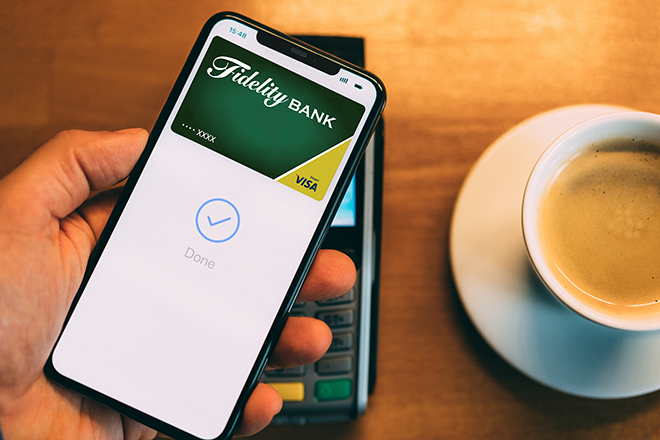 Protecting Against Debit Card Fraud
September 1, 2022
Can you be a victim of debit card fraud if you still physically have the card in your possession? The answer is yes!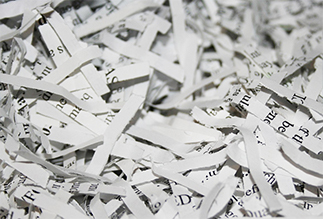 Save It or Shred It?
August 15, 2022
Clutter. It can sneak up on even the most well-intentioned, organized people, and it comes in many forms, from mementos and collectibles, to clothing and electronics — and even financial records. It's estimated that 1 in 4 Americans is concerned, and stressed, about the amount of clutter in their homes. Fortunately, there is a substantial amount of information available on how to tackle those piles of financial records, and build some peace of mind.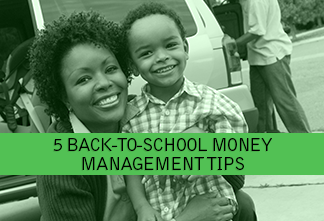 5 Back-to-School Money Management Tips for Parents
August 8, 2022
Modern technology has given parents more shopping options than ever before, but some are discovering the benefits of more traditional back-to-school shopping money management. There are also a few modern twists on classic budgeting tips, too.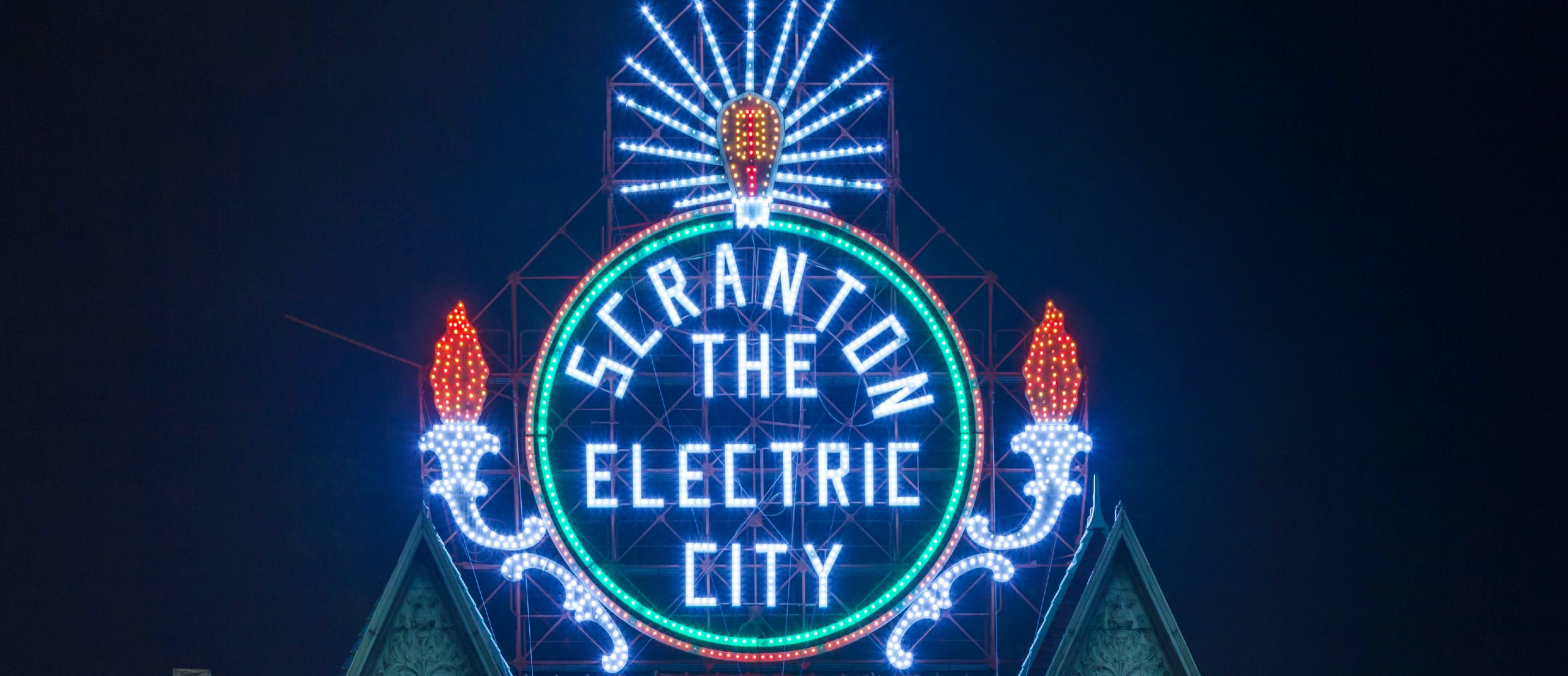 Fidelity Bank Announces Purchase, Renovation Of Iconic Electric Building for New Corporate Headquarters
May 4, 2022
SCRANTON, Pa., April 21, 2022 – Fidelity Bank announced yesterday that it has purchased the iconic Scranton Electric Building in downtown Scranton for its new corporate headquarters.
Take Back Control of Your Data This Data Privacy Day
January 26, 2022
How to Take Back Control of Your Data This Data Privacy Day From social media to online shopping, our lives and the digital world become more and more intertwined every day. And while the digital world has afforded us a whole new level of convenience and access to information, it is imperative that consumers remember
3 days to a new financial future with a Fidelity Bank Home Equity Loan
September 8, 2021
3 days to a new financial future with a Fidelity Home Equity Loan When it's time to make home improvements, help a college-bound student finance their education, or consolidate credit card debt, homeowners may want to consider applying for a home equity loan. With modern technology, and a few tips from Kate Abraham, Mortgage Underwriting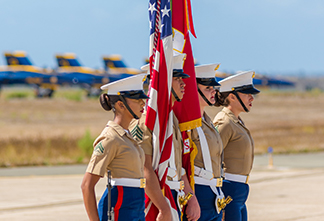 Memorial Day Facts
May 27, 2021
While many of the COVID-19 restrictions have been lifted, not all of the large, traditional gatherings will be taking place this Memorial Day weekend. This more subdued official start to summer is a good time to reflect, and remember the people who sacrificed their lives for their country. Here are some facts to give the holiday some perspective.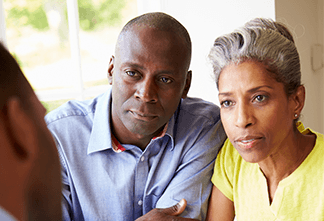 Is it time you consulted a Wealth Manager? We can help.
April 1, 2021
For those who may need a higher level of financial services, Fidelity Bank Wealth Management Division's team approach can provide the necessary assistance. Members of the team provide investment and asset management, private banking, and trust and fiduciary services. From clients who are in the early stages of their careers, to those who are well-established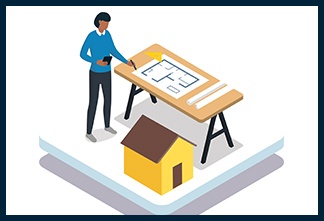 Ready to Remodel? 7 Tips to Plan a Successful Renovation
March 11, 2021
Working and learning remotely for the past year has caused many people to reconsider what "home" means to them. Preparing more meals at home can lead to dreams of modernized kitchen, and lack of space can quickly become apparent when everyone is home at the same time for months. For those who have not experienced
Fidelity Bank to acquire Landmark Bancorp, Inc.
February 26, 2021
DUNMORE, PA, February 26, 2021 – Fidelity D & D Bancorp, Inc. (NASDAQ: FDBC) ("Fidelity"), the parent bank holding company of The Fidelity Deposit and Discount Bank ("Fidelity Bank"), a Pennsylvania state-chartered, FDIC insured bank and trust company headquartered in Dunmore, PA, announced today the execution of a definitive agreement whereby Landmark Bancorp, Inc. will be merged with and into a Fidelity acquisition subsidiary…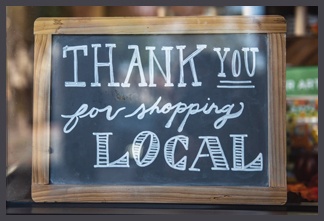 We're all investors when we support local
February 17, 2021
Buy local" initiatives have been increasing in popularity for more than a decade, with the movement gaining momentum in 2010 when American Express launched its first Small Business Saturday. Designed to boost revenue for independently-owned businesses that were struggling due to the 2008 recession, the holiday campaign was a hit with small retailers across the country. In
Job hunting? Follow these tips for preventing fraud
January 21, 2021
Economic uncertainty and job loss due to the COVID-19 pandemic means a record number of Americans are looking for new employment opportunities.
FDIC Insurance Coverage
January 12, 2021
FDIC insurance covers all deposit accounts including checking and savings accounts, money market deposit accounts and certificates of deposit (CDs). These accounts at Fidelity Bank are insured by the FDIC up to the standard maximum deposit insurance amount ($250,000) per depositor for each deposit insurance ownership category.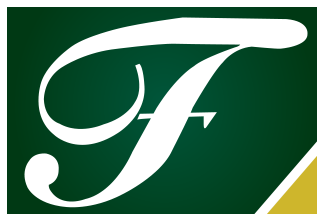 Fidelity Model Experience
December 10, 2020
Genuine, honest client feedback is critical to the success of any business, and that includes banking. This makes an annual survey conducted by Forbes Magazine and the analytics firm, Statista, particularly relevant to Fidelity Bank clients. For the second year in a row, Fidelity has been rated one of the top three banks in Pennsylvania and one of the Best In-State Banks in 2019. The study included more than 25,000 participants who were asked to rate banks in Pennsylvania on various criteria, including customer satisfaction, level of trust, and quality of digital services. Only the top 2.8% of all U.S. banks made the ranking. This rating speaks volumes about the culture of Fidelity Bank and its commitment to its clients. It also indicates that the Fidelity Model Experience is fulfilling its mission. It's a model that may be of interest to current and prospective clients, and fellow business owners, in the region and beyond.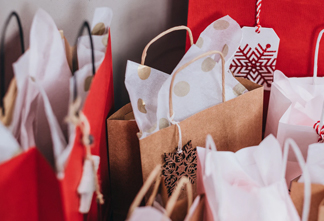 Ready. Set. Shop! (Just don't forget your holiday budget)
November 19, 2020
With an early start to holiday shopping, and a greater variety of shopping options, sticking to your holiday budget may be more challenging than ever, but don't worry. You can shop and support the economy without overspending. You just need a new gameplan.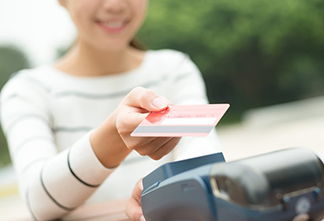 College students: is it time for a credit card? What you need to know before you apply for credit
October 15, 2020
When it comes to college students and credit cards, there are plenty of opportunities to improve financial literacy, and some of the best teachable moments arrive before college careers begin.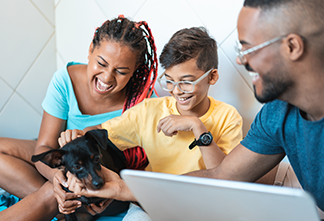 Back-to-school budgets look different this year. Here are a few ways to save.
October 1, 2020
Whether students have returned to full-time, in-person instruction, hybrid educational models, or 100% virtual learning, one thing is certain: back-to-school budgets are looking a lot different in fall of 2020.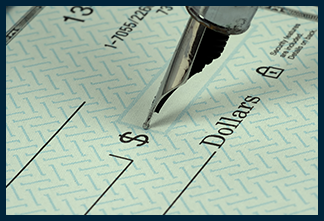 Are you saving enough? 6 strategies to build that nest egg
September 18, 2020
For many Americans, the answer is "no." An article published by CNBC addressed this issue in 2019, citing some startling statistics from the Federal Reserve: 40% of Americans have not reserved $400 for an emergency, and 25 percent of Americans have nothing saved for retirement.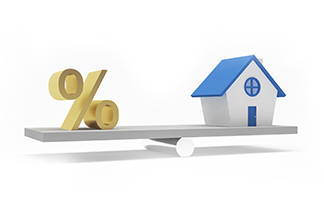 Mortgage rates are historically low. Make the most of it!
September 9, 2020
With historically-low mortgage rates, Americans are taking advantage of the current climate to improve their financial outlook. According to The National Association of Realtors, sales of previously-owned homes in the United States rose nearly 25% between June and July to a seasonally-adjusted annual rate of 5.86 million.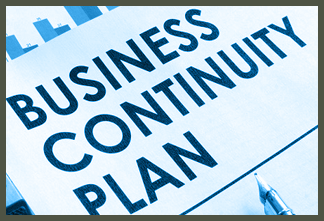 Every business needs a continuity plan: a few tips to get started
August 19, 2020
While business disruption is never easy, having a business continuity plan in place can ease some of the stress and financial hardship when disaster occurs. The plan outlines protocol to help businesses function during or immediately following a disaster, which may include anything from a weather event to a technology failure.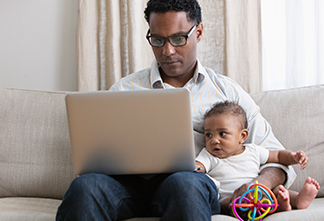 Does working remotely really save money? Let's do the math.
June 25, 2020
For many, working from home will continue to be an option even as stay-at-home orders and social distancing restrictions are lifted. In a recent Gallup survey of employed adults, 59% of U.S. workers said they would prefer to continue working remotely as much as possible once restrictions on businesses and school closures are lifted.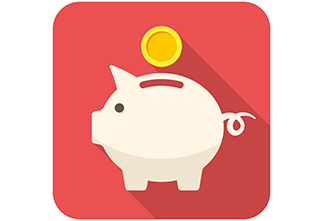 A few ways to add lessons in finance while homeschooling
June 4, 2020
As families across the country are observing various stages of stay-at-home orders due to the pandemic, now might be an ideal time to sneak some math and finance lessons into the new daily routine.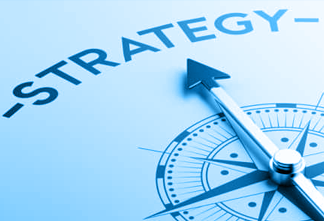 Strategies for Success for Business Owners
May 28, 2020
Many entrepreneurs find themselves branching out on their own because they are driven by passion and skill in their field. From the chef who becomes a restaurateur, to the graphic designer who launches their own advertising agency, or the driver who becomes president of their own trucking company, the possibilities are endless for talented people who want to own and operate a business.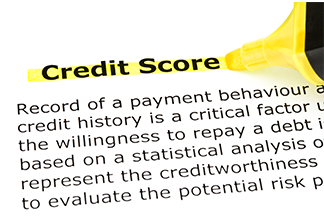 Strategies to maintain and build good credit, now and in the future
May 14, 2020
When it comes to financial wellness, the best approach is a proactive one, especially during uncertain economic times. Perhaps now more than ever, it's important to take steps to protect, and build, credit.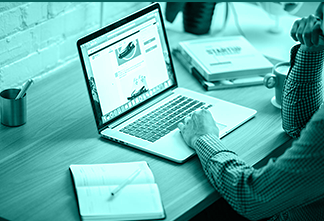 Banking at home: there's an app for that!
April 23, 2020
Embracing the latest technology can be helpful on so many levels. From gaining increased flexibility in the workplace, to making everyday tasks easier and more efficient, there are countless ways to improve quality of life with digital services.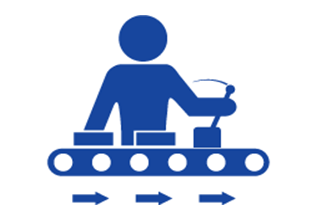 When business is disrupted, businesses spring into action
April 9, 2020
Successful small business owners know they must be resilient, in good times and in times of uncertainty. As the world copes with the COVID-19 pandemic, entrepreneurs have swiftly modified their business models and adopted new operational and management procedures.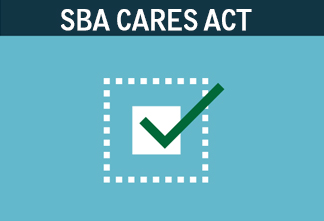 Small Business Interruption Loans
April 2, 2020
On Friday, March 27, the Coronavirus Aid, Relief, and Economic Security, or CARES, Act was signed into law to help support businesses and families through the on-going novel coronavirus (COVID-19) pandemic.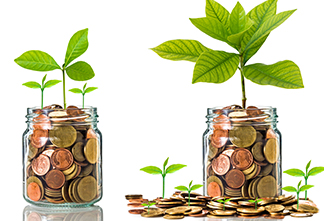 Preparing for Retirement
March 5, 2020
While balancing work, family, and friends, it can be easy to let certain financial subjects lie dormant in the "let's think about that later" section of the brain. Saving for retirement can be one of those subjects, but it's important to resist that tendency. Regardless of one's financial situation, it's always a good idea to evaluate retirement savings options. It's never too late to start, or modify, a plan.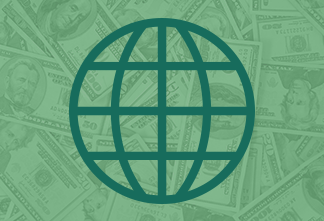 When it comes to preparing for a pandemic, take a proactive approach to finances
February 27, 2020
With the spread of Coronavirus continuing across the globe, Americans have officially been placed on notice to prepare for a pandemic. What does this mean in terms of finances?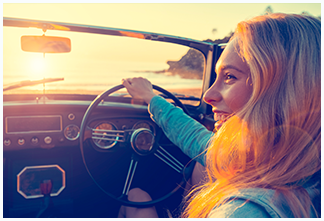 When it comes to car shopping, always do the math
February 20, 2020
Ever wonder about the people who are financially comfortable and choose to drive older model vehicles? Well, don't wonder. Instead, do the math. There just may be a method to their madness — and it's pretty smart.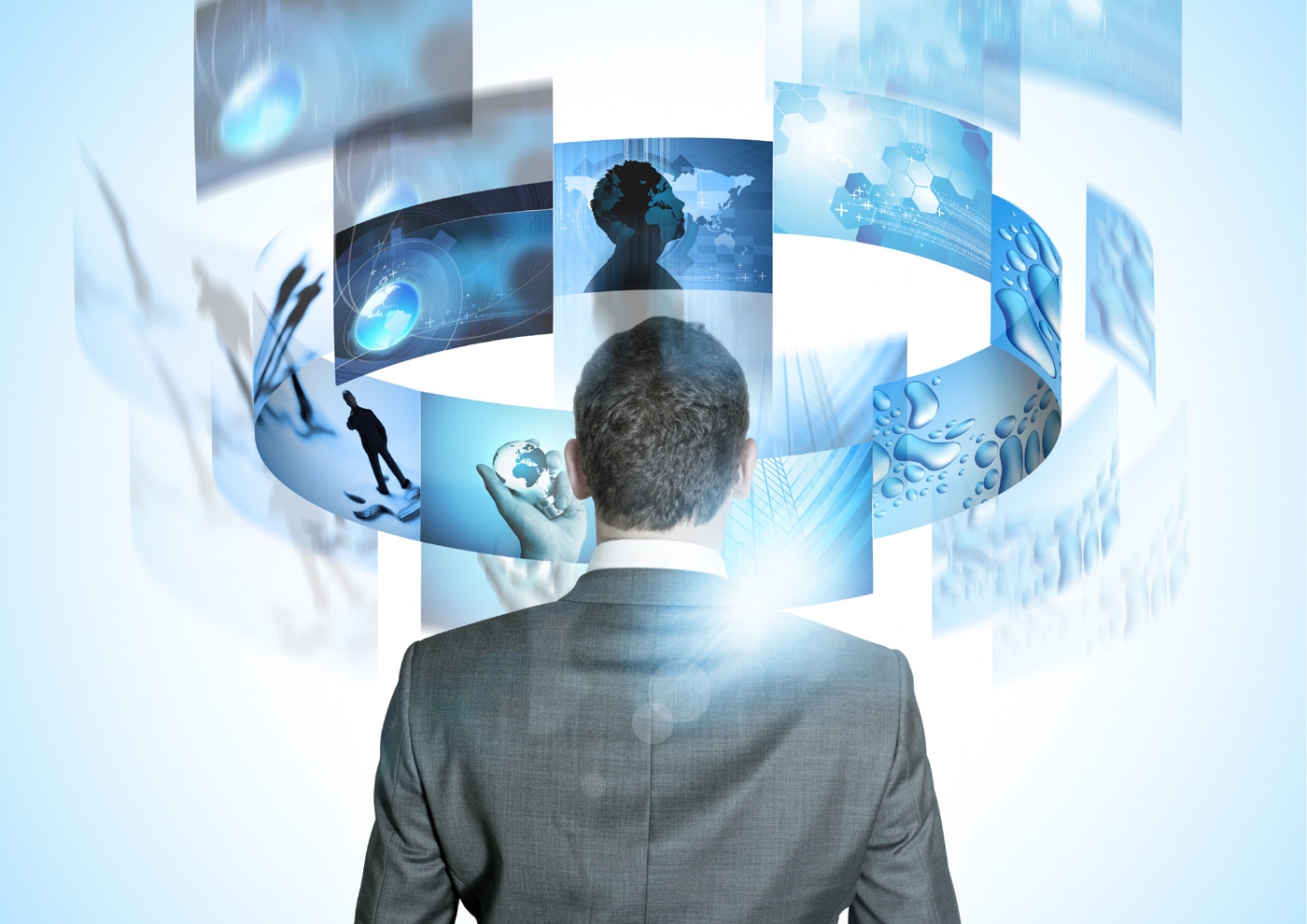 The Financial Analysis: what it is, and why every small business owner should be doing it
January 30, 2020
Angelo DeCesaris, Vice-President and Business Relationship Manager at Fidelity Bank in Kingston, explains the basics of financial analysis and why regular evaluation is critical to the success of every small business.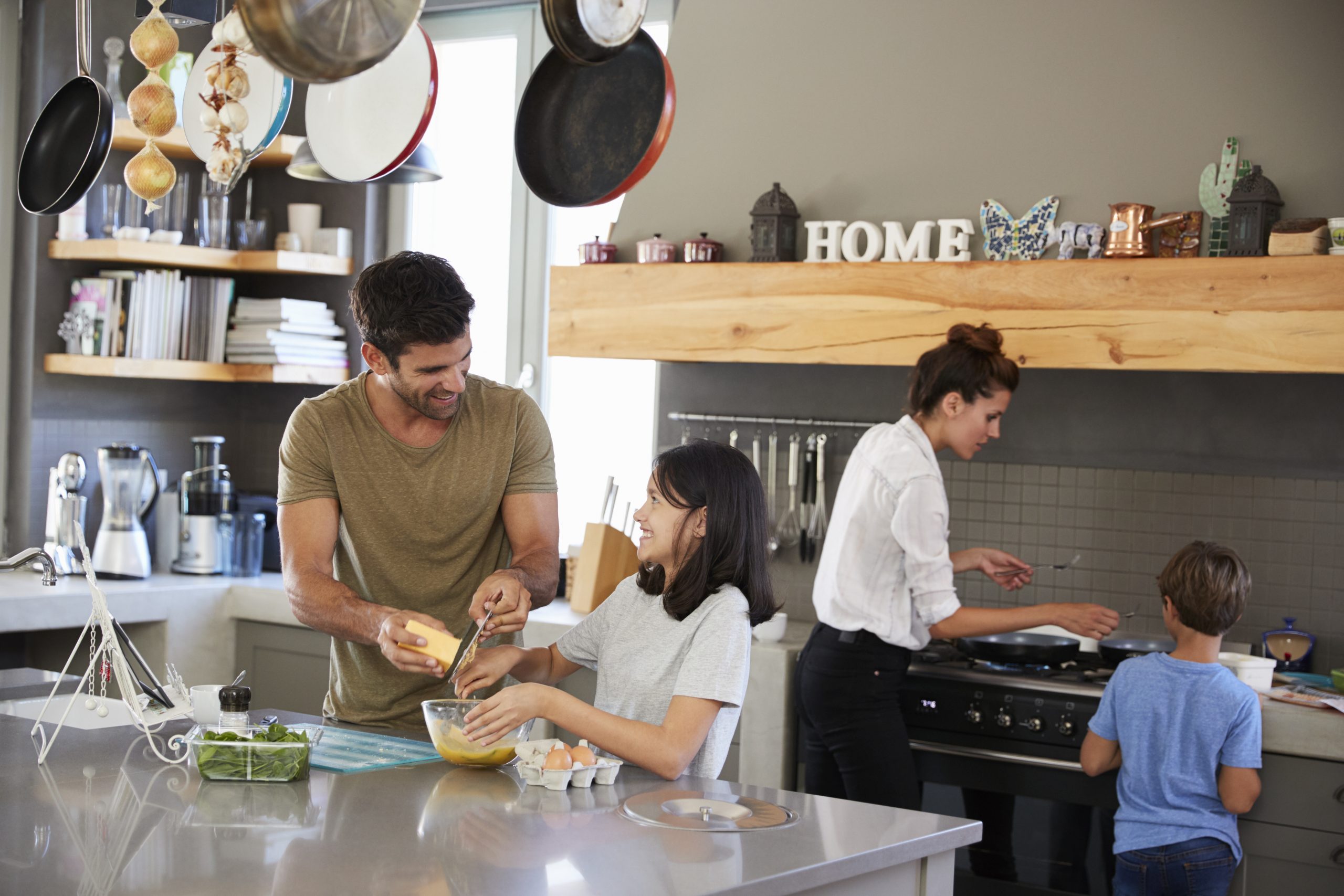 The best time to start teaching kids about money? Today!
January 23, 2020
Money management isn't part of the curriculum in most American schools, but it's an important skill set for every child to develop. There are lots of ways parents can incorporate financial management lessons into daily life, and the best time to start is now.
Fidelity Bank to Acquire MNB Corporation
December 10, 2019
Fidelity D & D Bancorp, Inc. (NASDAQ: FDBC) ("Fidelity"), the parent bank holding company of Fidelity Deposit and Discount Bank ("Fidelity Bank"), founded in 1902, a Pennsylvania state-chartered, FDIC insured bank and trust company headquartered in Dunmore, PA, announced today the execution of a definitive agreement whereby MNB Corporation (OTCPink: MNBC) ("MNB") will be merged with and into Fidelity, and subsequently, Merchants Bank of Bangor, MNB's wholly-owned subsidiary bank, founded in 1890, will merge with and into Fidelity Bank. The resulting merger will expand Fidelity Bank's full-service footprint into Northampton County, PA and the Lehigh Valley. At closing, two representatives from MNB will join the boards of Fidelity and Fidelity Bank, respectively.
Healthy personal finance tips for the small business owner
December 5, 2019
Kevin McCormick, Vice President & Business Banking Relationship Manager, and Lauren Luongo, Business Relationship Manager, share some tips on what every small business owner should focus on as one year closes, and another begins.
Digital banking: is it really secure?
November 14, 2019
Kristin Grow, Assistant Vice President & Customer Care Center Manager at Fidelity Bank, offers insight and strategies for modern money management. Know the facts, and gain peace of mind.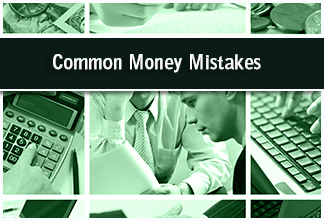 Do this, not that: Remedies for a few common financial mistakes.
October 31, 2019
Overspending, relying too heavily on credit cards, and investing in a home that's just too costly are among the most common financial mistakes even smart people make.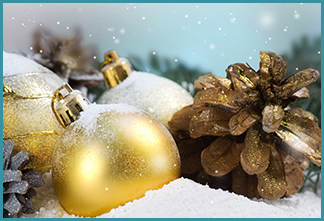 Ready for holiday shopping? Consider creating the tradition instead of the gift
October 24, 2019
To avoid post-holiday bill blues in January, Jill Valentini, Assistant Vice President & Retail Branch Manager, Fidelity Bank in Dunmore, offers a few strategies on making a holiday budget, checking it twice, and sticking to it. With a little creativity and determination, it can be done.
How to Avoid Shimming
October 18, 2019
While many consumers are well-versed in the perils of skimmers, they may not realize that criminals have upgraded their tactics with Skimmer's evil cousin — the Shim. What's the difference between the two?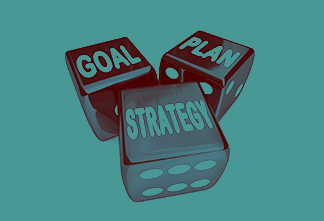 Overcoming financial stress, one strategy at a time
October 3, 2019
There's no doubt about it: even though some aspects of the economy have improved since the Great Recession of 2008, financial stress continues to be an issue for most Americans. The American Psychological Association (APA) 2015 Stress in America Survey revealed that 72 percent of Americans reported feeling stressed about money at least some of the time during the prior month. Transcending gender, race and socio-economic status, the issue is particularly prevalent among parents and those under age 50.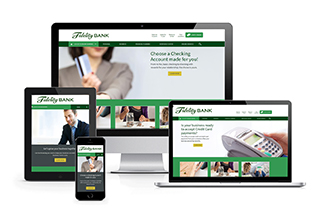 How technology has given banking a modern makeover
September 26, 2019
Today, modern banking can be done with the click of an app on a smart phone, 24 hours a day, 7 days a week. Some people rarely, if ever, visit their local office. It's amazing how far the industry has come in just a short time. Take a look at some of the advantages technology adopted by Fidelity Bank affords today's clients that previous generations never could have imagined.
Dream of being an entrepreneur? 5 Tips for Startup Success!
September 5, 2019
The road to entrepreneurship can be exciting, and daunting. It requires a certain type of personality, a high level of skill, and a lot of planning – including financial. Small businesses make a big impact on the economy of local communities, and the country as a whole.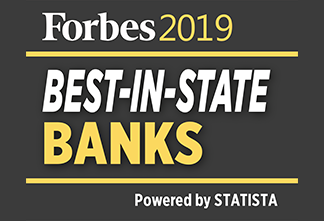 Shopping for a new bank? Consider the benefits of relationship banking.
July 29, 2019
Genuine, honest client feedback is critical to the success of any business, and that includes banking. This makes an annual survey conducted by Forbes Magazine and the analytics firm, Statista, particularly relevant to Fidelity Bank clients.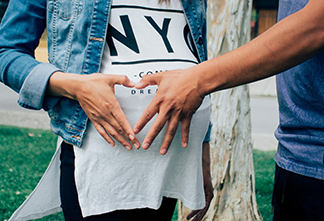 Baby on the way? A few tips for expectant parents to get their financial house in order
July 25, 2019
Jody Lewis, Branch Manager in Moosic, (and, incidentally, the mother of triplets who knows a little something about planning) offers a few financial tips to help expectant parents get their financial house in order, before and after, baby's arrival.
Financing a College Education
July 18, 2019
Kristi Cleveland, Branch Manager, Fidelity Bank in Peckville, shares 5 things every college-bound student and parent should know about preparing to pay for college.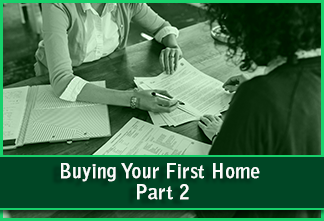 First time homebuyers: make a list and check it twice!
June 27, 2019
This week, our experts discuss grants and programs available to first-time homebuyers, and they've created a checklist that every first-time homebuyer needs.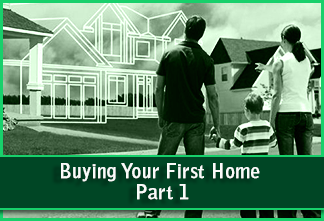 Buying Your First Home: Part 1
June 20, 2019
n Part I of our first-time home buying series, Paul Arvay, Vice President and Mortgage Consultant in Dunmore, and Michael Coury, Assistant Vice President & Mortgage Consultant in Kingston, give us our assignments, and walk us through the exciting world of first-time home buying — from start to finish.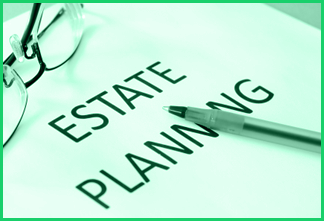 Estate Planning: What You Need
June 13, 2019
Estate planning. It may not be something we care to think about when we're healthy, building our careers, and enjoying family life, but that's exactly when we should be thinking about it. By being proactive now, we can ease the burden our loved ones may face in the future.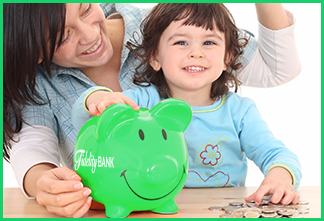 Beyond the Piggy Bank: Teaching Your Kids Healthy Money Management Skills
May 30, 2019
How young is too young to talk about finances? When should they start saving? How should teens handle money, and what will new college graduates need to know before they enter the workforce? Our experts have a few tips (and tricks) up their sleeves.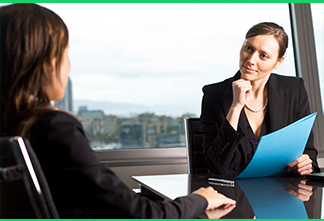 Empowered. Proactive. How women approach finances in 2019.
May 23, 2019
This week, they share insight into how women can be more proactive in their financial futures (and, spoiler alert, these tips will work for men, too!)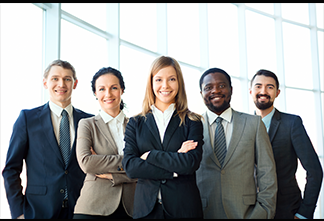 Careers in Banking That Just May Surprise You
May 16, 2019
If you or someone you know is looking for an interesting career opportunity, it may be the perfect time to consider the world of banking. Mary McNichols, Senior Vice President and Director of Human Resources, and Rhonda Grover, Human Resources Administrator, explain.
Can you spot a scam? 10 warning signs everyone should know.
April 25, 2019
When it comes to swindling people out of their hard-earned money, scam artists are on top of their game. Continually crafting new schemes to prey upon people of all ages and backgrounds, anyone can become a victim if caught unprepared.
Want to apply for a mortgage online with a local bank? There's an app for that!
April 18, 2019
Fidelity has been the number one mortgage lender in Lackawanna County for the past 12 years, and this new technology is making it easier than ever for home buyers and builders to apply safely and conveniently online.
Financial Advice: Millennial to Millennial
April 11, 2019
If you were born between 1981 and 1996, your generation is facing some unique challenges when it comes to finances. You likely have higher student loan payments than your older siblings with a lifestyle including conveniences that come with a cost. Using smart phones, tablets, and ordering meals through an app adds up.
Fidelity Bank D&D Charitable Foundation donates $25,000 to local non-profits
April 2, 2019
Fidelity Bank, in Dunmore, has a long history of service to the community with a commitment to build and create economic prosperity throughout Northeastern Pennsylvania. In this spirit, the Fidelity Bank D&D Charitable Foundation recently donated $25,000 to support 19 non-profit organizations in Lackawanna and Luzerne Counties. The donations will benefit a wide variety of social services and charitable causes throughout the region.
Wise ways to spend your tax refund
March 14, 2019
With another tax season upon us, it's an ideal time to evaluate financial plans and consider options for spending or investing refunds that may soon be on the way. Theresa Hinton, Vice President and Trust Officer at Fidelity Bank, shares four wise ways to put that refund to good use.
Fidelity Bank invests $630,000 in support of local students through Educational Improvement Tax Credit (EITC) contributions
March 11, 2019
Fidelity Bank, in Dunmore, recently presented 37 local non-profit organizations and educational institutions with Pennsylvania Educational Improvement Tax Credit (EITC) funds totaling $630,000. Contributions ranged from $2,500 to $120,000 per organization. The EITC program is in keeping with Fidelity Bank's commitment to support the communities it serves in Northeastern Pennsylvania through charitable giving. Through partnerships between local businesses, parents, and scholarship organizations, EITC funding gives local students opportunities for better educational outcomes.
Important changes to the tax code for business owners
From large corporations to small business owners, this year's tax season brings some noteworthy changes. Rosemarie Coyne, CPA, AVP, Financial Reporting Specialist at Fidelity Bank, highlights a few new regulations that every business owner should be mindful of as the deadline for filing approaches.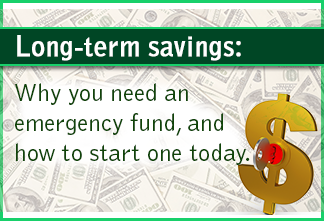 Long-term savings: Why you need an emergency fund, and how to start one today.
February 28, 2019
Last week, we talked about short-term savings and gave you some practical tips on getting started. (If you missed it, click here to catch up). This week, we're going long! If you don't have a plan for long-term savings, there's no time like the present to start building your fund.
6 Tips for Short-Term Savings
February 21, 2019
You've likely heard this famous Jonathan Winters quote, encouraging us to be proactive in life. We shouldn't wait for great things to come our way. We should take charge and make great things happen. Perhaps we can apply this approach to our finances, too. If our ship is financial stability, then saving for the future is our way of swimming out to meet it.
Fidelity Bank celebrates milestones through Service Awards
February 15, 2019
Fidelity Bank recently honored financial professionals celebrating career milestones at the Bank's annual Gala at the Scranton Cultural Center at the Masonic Temple.
Local Bankers honored at annual Fidelity Bank Gala
Fidelity Bank honored three local Bankers for their achievements at its Gala on February 9 at the Scranton Cultural Center at the Masonic Temple. The event is an annual tradition for Fidelity Bank professionals. Michelle McMaster was named Banker of the Year. Mary Blasi was awarded Outstanding Service Partner, and James Igoe was recognized for Excellence in Customer Service.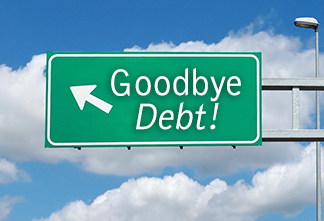 Bid farewell to debt, and have a bright 2019
February 14, 2019
When holiday joy is replaced with feelings of impending doom because January credit card statements are due, it's time to call in the experts. This week, we'll strategize with Jill Valentini, Assistant Vice President & Retail Branch Manager. She'll give us advice on how to cope with holiday debt and continue the new year on solid financial footing.
Welcome to Financially Fit with Fidelity
February 7, 2019
Banking is so much more than finances. It's about relationships. It's about trust. It's about sharing information. It's about commitment to one's community. Through this new blog, the Fidelity Bankers will share their expertise on a variety of topics as diverse as the communities we serve. From budgeting and saving, to debt reduction, first-time home buying, retirement planning — and everything in between — we'll explore strategies that you can start implementing today.
Fidelity Bank Announces Federal Employee Loan Program
January 10, 2019
Due to the uncomfortable circumstances some federal government employees and their families may be experiencing because of the current federal budget impasse, Fidelity Bank is announcing a special loan program.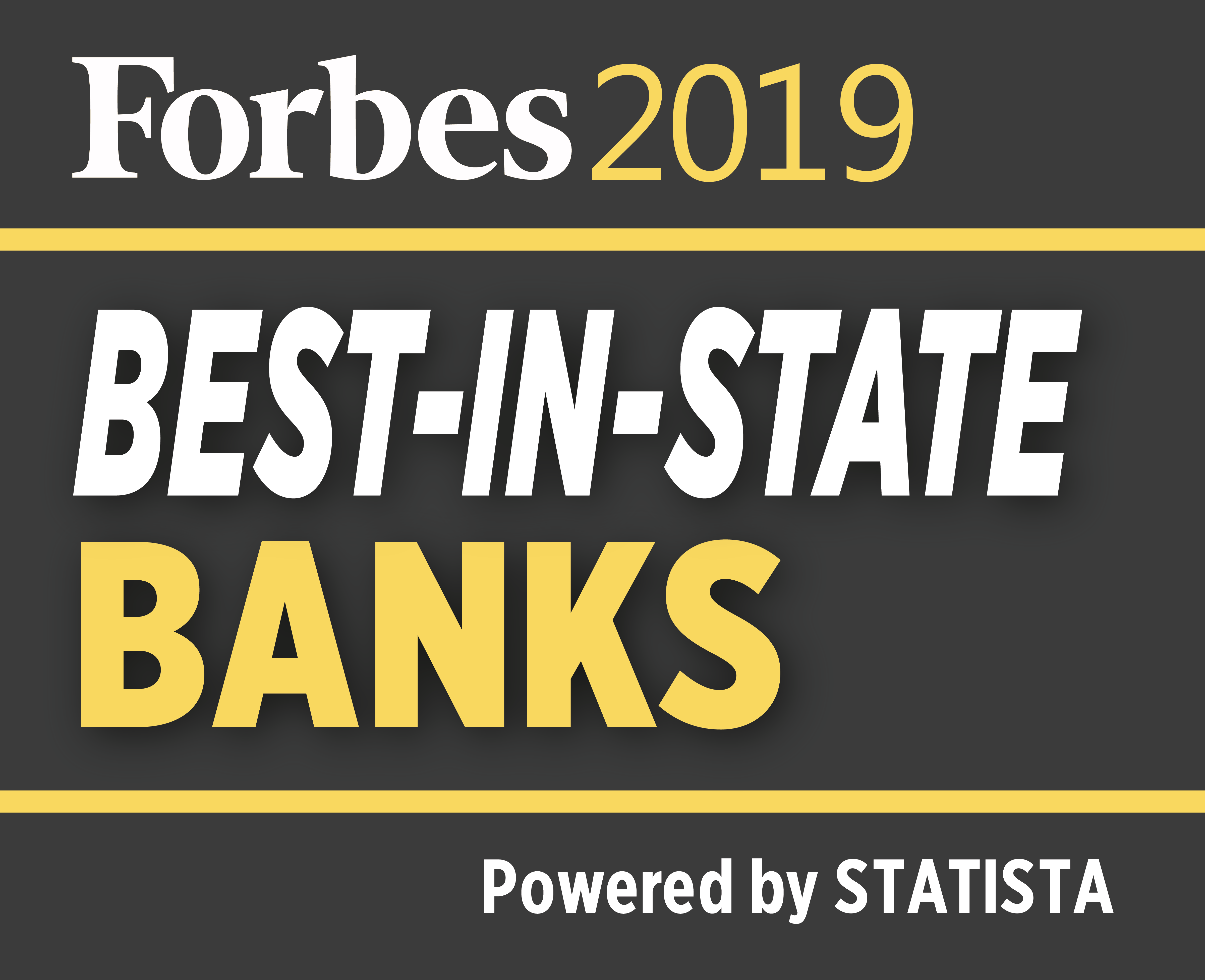 Fidelity Bank named top in-state bank by Forbes Magazine
July 20, 2018
Forbes Magazine has rated Fidelity Bank one of the top three banks in Pennsylvania and one of the Best in-state Banks in 2018.  In collaboration with the analytics firm Statista, more than 25,000 study participants were asked to rate banks in Pennsylvania on various criteria including trustworthiness, digital services, financial advice, branch services and general satisfaction.  
Fidelity D & D Bancorp, Inc. set to join Russell 3000® Index
June 13, 2018
Fidelity D & D Bancorp, Inc. (NASDAQ:FDBC), parent company of The Fidelity Bank, headquartered in Dunmore, PA, is set to join the broad-market Russell 3000® Index at the conclusion of the Russell US Indexes annual reconstitution, effective after the US market opens on June 25, according to a preliminary list of additions posted June 8.
Fidelity Bank at Nasdaq Closing Bell Ceremony.
January 9, 2018
President & CEO, Daniel J. Santaniello, along with the Senior Management Team and the Board of Directors of Fidelity Bank, participated in the Nasdaq Global Market "Closing Bell Ceremony" on January 8th at the NasdaqMarketSite.
Fidelity Bank Announces Investment in Bankers and Communities
January 2, 2018
Fidelity Bank is pleased to announce additional investments in its Bankers and communities made possible by the passing of the recent tax reform bill. Fidelity Bank's Board of Directors and Executive Management Team have decided to share in the benefits of the lower corporate tax burden.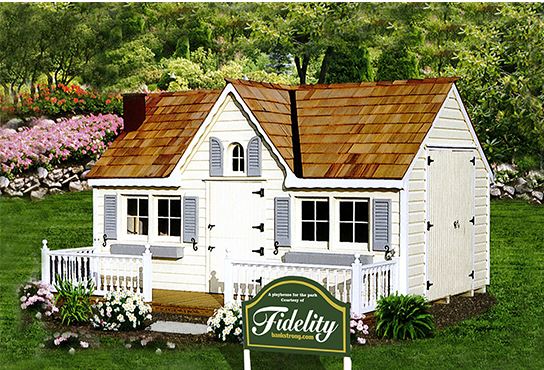 Back to School Bash & Ribbon Cutting
August 17, 2017
Fidelity Bank to Host "Back to School Bash & Ribbon Cutting" Event on September 9th, 2017 at New Children's Playhouse in the Park.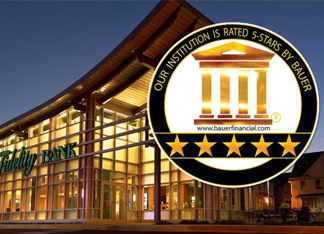 Fidelity Bank Receives Superior Rating for Fourth Consecutive Year
June 27, 2017
Fidelity Bank has earned a Five Star "Superior" rating for the 4th consecutive year from Bauer Financial, Inc., the nation's leading bank rating and research firm, for the quarter ended on March 31, 2017.

Fidelity Bank to Break Ground for New Back Mountain Branch
June 9, 2017
Fidelity Bank breaks ground at its new Back Mountain Branch, in the Dallas Shopping Center at 2363 Memorial Highway, off Route 309 Dallas. The ground breaking will take place at 3PM on June 14th.
Fidelity Bank to Build a Children's Playhouse in the Park
June 1, 2017
Fidelity Bank is donating, and constructing, a full-size playhouse for kids at Aylesworth Park in Lackawanna County and kids get to choose the design.
Turning Your Business Idea into Reality
September 8, 2016
Fidelity Bank is dedicated to helping local business to succeed. Recently we invited Matt Orr, Owner of Orr Industries LLC along with Michelle Pane, Business Relationship Manager at Fidelity Bank, on our radio show, "Fidelity Bank – On Business" to share some of the ways to successfully implement your business idea.
How Do You Finance Your Business
July 7, 2016
Financing is essential for starting a business, growing a business and continuing to prosper. Without lending and obtaining business credit, a new or existing business will struggle to reach their goals. In order for a lending institution to grant a loan or extend business credit, the business owner will have to prove their personal credit worthiness and show that they possess the needed skills and appropriate business plan that will lead to success.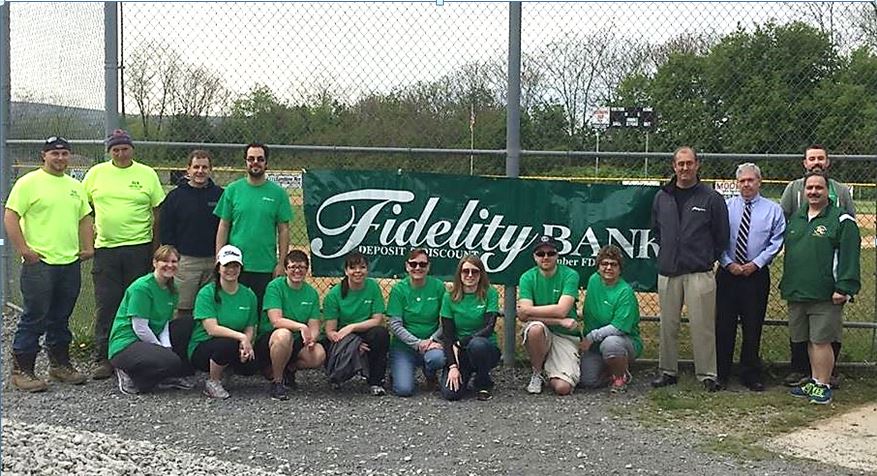 Fidelity Bank Champions Local Little League's "Field of Dreams"
May 25, 2016
This spring, Fidelity Bank was approached by the Officers of the Central City Little League who were seeking assistance to help them improve and sustain a little league that has been part of Scranton for almost 30 years. The field is known as Reddington Field is within a neighborhood of very moderate means; many single parents; and low income families.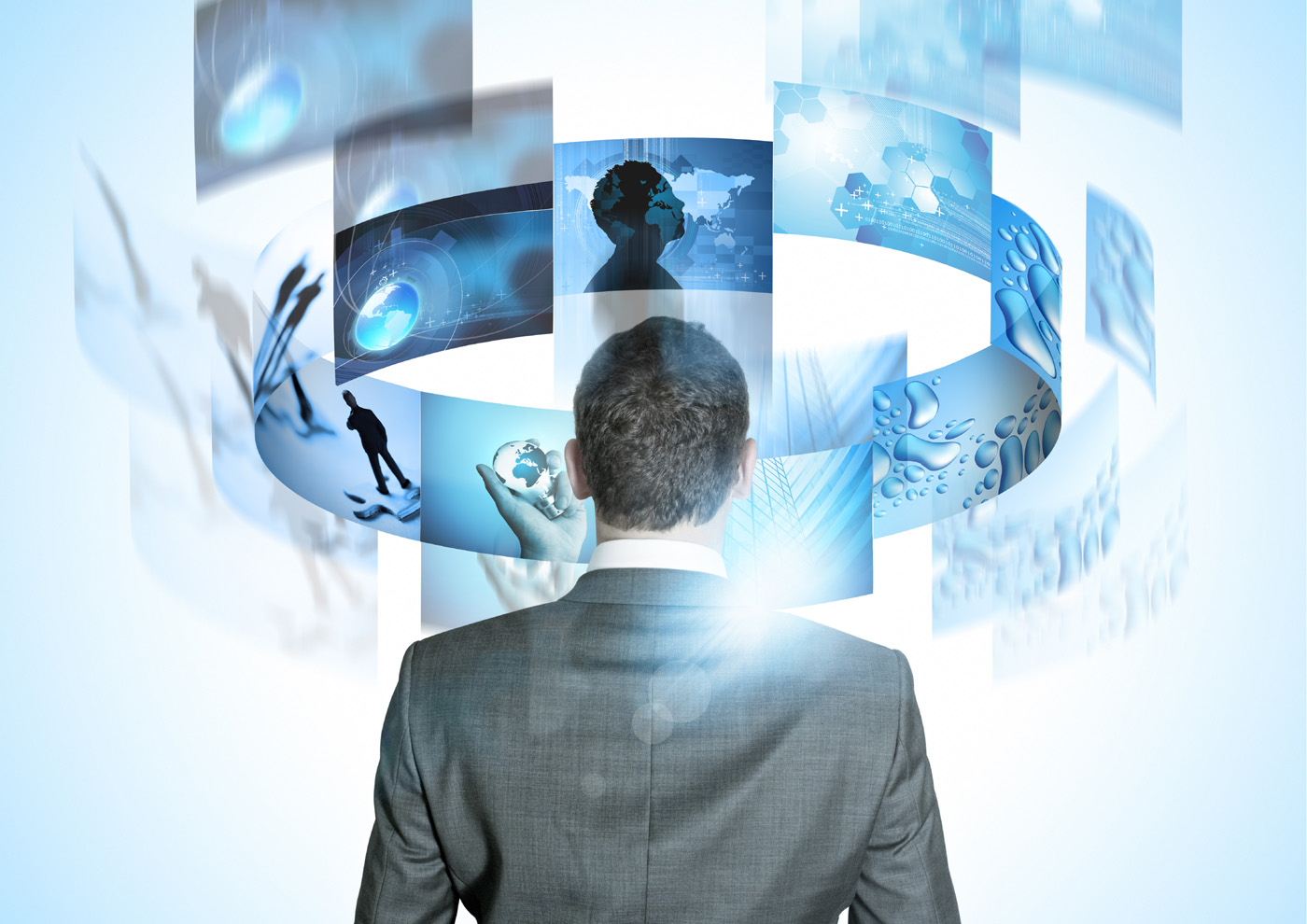 Cyber-Security and Your Business
April 12, 2016
We all love today's advanced technology, especially to help manage a business, such as iPhone apps, online and mobile services, social media, etc. With all of this advanced technology comes the issue of security breaches.
Tips to Manage Your Business Cash Flow
March 24, 2016
The #1 obstacle for small business owners is managing cash flow but with careful planning, discipline, and good financial management tools you can get over the hurdle much easier.
Borrowing Basics and SBA Loans
March 2, 2016
The Small Business Administration (SBA) is a vital financing tool when starting or growing a small business. The SBA is a government agency that provides support to maintain and strengthen small businesses.
Tips to Master Tax Season
February 8, 2016
With tax season in full swing, we can all benefit from additional tips, knowledge, and insight to help improve the financial outcome of our tax returns. Whether you visit an accounting professional or calculate your own tax returns, this three month period can be a stressful time.
Tips on making your wireless network secure
May 8, 2015
As the name suggests, wireless networks, sometimes called Wi-Fi, allow you to connect to the internet without relying on wires. If your home, office, airport or even local coffee shop has a wireless connection, you can access the network from anywhere that is within the wireless area.
What to Know About Phishing
At Fidelity Bank, we want to make sure you're aware of "phishing" scams that can put you at risk. Phishing is a term used to describe a technique that gains your personal information. These emails may appear to come from Fidelity Bank and may even contain images that look like our logo.
What is Social Engineering?
Criminals can use sophisticated methods to try to gain access to your computer, or they can use something simpler and more insidious- social engineering.
Fight Back Against Identity Theft
May 7, 2015
You know there is only one you. DNA analysis can even prove it scientifically. Even so, a crafty criminal may be able to "clone" you for purposes of committing fraud. With sufficient information, a con artist can become "you" and use your identity to order new credit cards, make counterfeit cards or checks, or otherwise go on a spending spree in your name. It's called identity theft or ID theft, and it's a serious problem. Here's why.
Using Social Media Wisely
As the popularity of these social media grows, so do the risks of using them. Hackers, spammers, virus writers, identity thieves, and other criminals follow the traffic. Here are some useful tips and hints for staying safe while enjoying social media.
Fidelity Bank Team Donates Clothing and Gifts for Needy Children
April 27, 2015
Over 75 packages of toys, clothing, and gifts for 75 children in Lackawanna and Luzerne Counties through the Salvation Army Angel Giving Tree Program.
Give Change to Make Change!
April 16, 2015
Help Fidelity Bank to help the homeless and victims of abuse by joining the "Give Change to Make Change" coin collection campaign.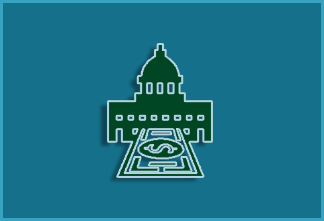 Important Information When Traveling Overseas
March 10, 2015
Visa® Check Card Usage May Be Affected In order to protect your safety when traveling overseas, the fraud monitoring system Fidelity Bank has in place may be activated. This means that your Personal or Business Fidelity Visa® Check Card may be declined at ATMs or points-of-sale outside the United States. Please note that this is
Fidelity Bank Pledges $5 Million to Local, Women-Owned Businesses
February 3, 2015
As part of an ongoing initiative to help women entrepreneurs in Northeastern Pennsylvania, Fidelity Bank has pledged to provide at least $5 million in business loans to local, women- owned and operated businesses.